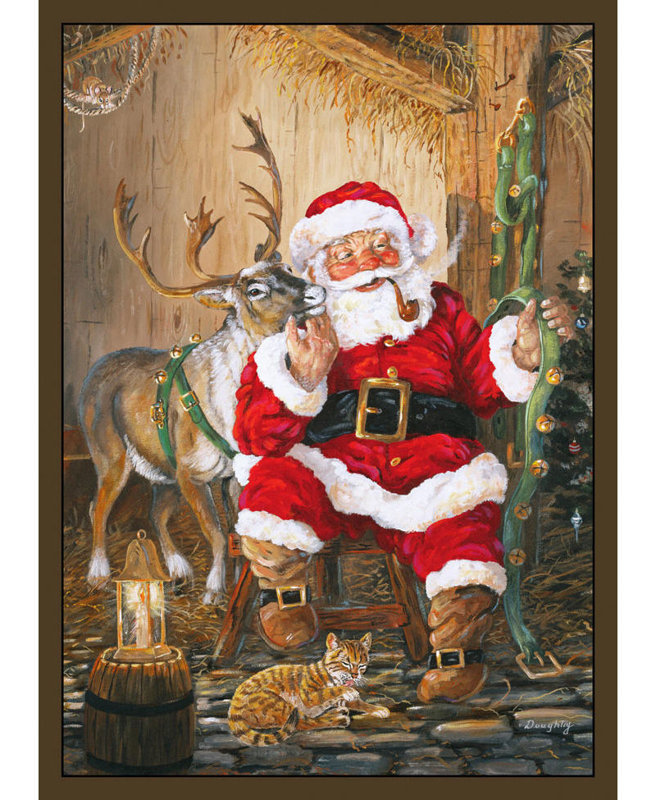 Home Accents Santa and Reindeer Area Rug
The Home Accents Santa and Reindeer rug is one of those whimsical and heart warming rugs that everyone who sees it, will adore!
Santa is pictured with one of his reindeer, the reindeer affectionately placing his head on Santa's shoulder.
Your kids, friends and neighbors will all love this cute Christmas rug, and you will, too.
The rug is bound on all 4 sides, giving it a nice border.
Lead free, this rug is also odor resistant, hypoallergenic, anti-static and stain resistant.
Home Accents Santa and Reindeer Rug Details
Size: 37″ x 52″
Colors: $3d, brown, tan, white, black, green, gray
Rug Pad: Not necessary
Care: Vacuum frequently. Spot clean minor spills with mild detergent and water.
Material: Nylon
Backing: Non-skid foam
Manufacture Technique: Machine Made
Traffic Grade: Medium traffic
Use: Indoors
Manufacturer: Custom Printed Rugs
Country of Manufacture: USA
Warranty: 30 days
Shop safely at Wayfair and enjoy free shipping.
About Custom Printed Rugs Co.
Custom Printed Rugs offers a selection of wildlife, home accent, doormats and kids' rugs, designed by well known artists.
With exceptional details and colors, their rugs are appropriate for wall hangings or the floor.
Visitors who viewed this Christmas Rug also viewed: