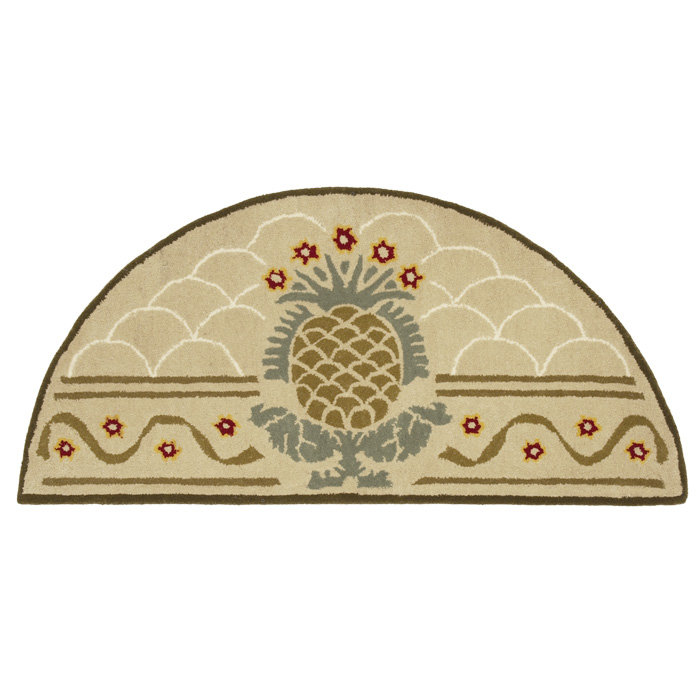 Minuteman Pineapple Fireplace Hearth Rug
The Minuteman Pineapple Fireplace rug lends a cheery welcome to all who settle down for a relaxing visit in front of your warm and cozy fireplace.
A traditional colonial hospitality pineapple fireplace rug. In colonial times in the U.S., the pineapple came to be known as the symbol for hospitality, welcome and good fortune.
Pineapples appeared everywhere in colonial furniture, signs and fabrics.
Here is a cute hearth rug that will exude a welcoming attitude to your guests.
Use it in front of the fireplace, in the kitchen or at the front door.
The cabin rug is flame resistant and 100% wool!
Shop safely at Wayfair and enjoy free shipping on practically everything!
Visitors who viewed this fireplace rug also viewed: